Part-time Job Fair (in person)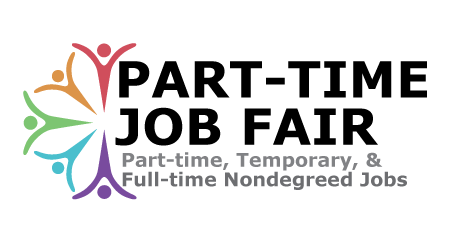 Wednesday, October 5, 2022

11:00AM - 2:00PM
Student Union
The Part-time Job Fair is open to all majors and all class levels. 70+ employers offering 2,000+ job opportunities. All the employers are hiring and some may ask you to fill out an application on site, and we recommend you bring a resume. These off-campus jobs provide a great resource for extra income, work experience, and an opportunity to build on your resume.
Important Information
·This is a casual event. Business Casual is recommended, but casual clothing, including jeans, shorts, t-shirts, athletic wear, tennis shoes, and sandals, is fine to wear since students may be coming to and from class.
· Event is free for job seekers and open to students/alumni from any college/university
· What to bring: 10-20+ copies of a professional resume is recommended (no cover letters or references needed)
· #1 tip from fair employers: Research! Do a little research on employers of interest
· No registration is needed; RSVP is available in Hire-a-Niner